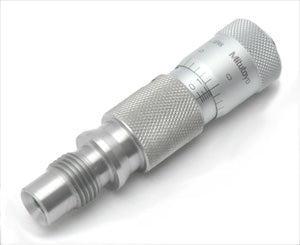 Newlon Precision
Micrometer Head Upgrade
Regular price
$119.95
$0.00
Upgrade your standard Newlon seating die. (complete top & micrometer)
Improve Accuracy
Use your custom chamber reamer to finish your custom die for the perfect match between cartridge and chamber.
Die Blanks
Our Die Blanks are used by custom Gunsmiths world wide to achieve the minimal amount of case sizing for accuracy and to extend case life. Die Blanks allow the gunsmith to control quality and delivery of dies to the customer.  You have complete control of how much sizing and where the sizing takes place- neck, length, base and body taper.
Bushing Type Sizing Dies
Our Dies use standard 3/8 x 1/2 Wilson, Redding and Hornady bushings.
CNC Built
416 Stainless Steel or 12L-14 Steel (non-hardened)
Ready to Ream
Standard Pilot Hole Sizes 17 to 45 Cal.
Just ream die and cut to length.
Our Guarantee
If for any reason you're not satisfied with our product, just return it in the original condition for a full refund.
---
More from this collection